On Sunday, a golf match of epic proportion was played. In the end two young golfers who had very few wins on the regular tour battled for the Tour Championship and, oddly enough, the FedEx Cup. The paycheck for the winner was over $11.4 million.
The drama extended beyond the normal 72 holes and required three extra holes to determine the winner.
During the final day, fans witnessed shots go in the cup from over 160 yards out. We saw amazing recoveries from bad shots, including one from the edge of the water.
The part of the story that grabbed me was the generational issue. As the cameras followed the eventual winner, Bill Haas, announcers continued to point out that his dad, mom and wife were cheering for him. In addition, his caddie was his brother, Jay Haas, Jr.
Anyone around golf knows that Bill's dad is an excellent professional golfer and his younger brother played at the collegiate level. What some may not know is that his dad's uncle, Bob Goalby won the Master's in 1968.
One sports writer referred to Bill Haas as "a member of one of the royal families of golf in America."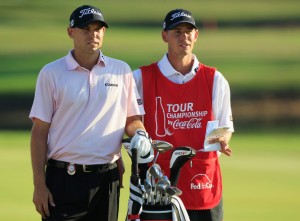 Not just a passion for a sport has been passed from one generation to another and then again, another, but a skill set to match the passion.
As I watched dad, son, brother, mother and wife throughout the day, I could not help but wonder what we could do in our own families to connect each generation with a passionate faith that matched and often surpassed that of the previous generation.
Generations to generations – Now that is worth cheering for!